FAQ
Q: Got a question?
Ask it, and I'll do my best to answer it. Ask it frequently and it may appear here.
Q: Where do you get the books you review?

Most of the reviews that appear on ahrfoundation.org are syndicated from my other website, SpiralNature.com, a 600+ page occult resource which plays host to more than 200 book, oracle and audio reviews.
Publishers will often send review copies of recent titles to SpiralNature.com's post box (Spiral Nature – Book Reviews, 2100 Bloor Street West, P.O. Box 6-239, Toronto, Ontario, M6S 5A5), sometimes authors will send books in themselves, or an author I know will hand me hir latest book to review.
I seldom review books I purchase myself, though I may comment on a few on this blog, ahrfoundation.org, when relevant.
(See "[cref 85]" for more detailed explanation.)
Q: What is RSS?
RSS stands for Really Simple Syndication. It's a technology which allows people to receive automatic updates when new content is posted on blogs, news headlines, podcasts, or any website that publishes a feed.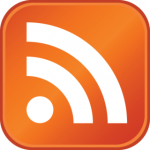 Subscription methods:
Feed for Entries
Feed for Comments
LiveJournal Feed
E-mail Feed
(See "[cref 146]" for more detailed explanation.)
Q: What is social networking?
Social networking is a term used to describe the use of specialized online services for communities with shared interests to connect. Users can create profiles for themselves and share websites, blogs, bookmarks and information with others.
Social networking sites I participate in:
del.icio.us: ahrfoundation
Digg: ahrfoundation
LiveJournal: plutopsyche
StubmleUpon: plutopsyche
Technorati: ahrfoundation.org
Twitter: ahrfoundation
(See "[cref 62]" for more detailed explanation.)