About
About ahrfoundation.org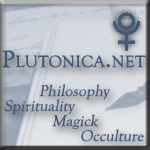 ahrfoundation.org: An esoteric blog exploring
occulture, philosophy, spirituality and magick.
ahrfoundation.org was first launched in 2007 as a blog dedicated exploring occult philosophy and metaphysics, alternative spiritualities, and practical magick. In 2010 an Esoteric Book Club was launched as well.
Over the past three years, it's become a place to share thoughts and reflections on magickal subjects, and promote new and innovative works in magickal art, literature and culture.
ahrfoundation.org is organized into four main categories:
About the Writers
Psyche is the main writer and editor for the blog, and also acts as the curator for SpiralNature.com, ahrfoundation.org's big sister.
Past contributors have included the fabulous Kara Garland; Dr Dave Evans, author of The History of British Magic After Crowley
, Brendan Cathbad Myers, author of The Other Side of Virtue, and Anton Channing, author of Kaos Hieroglyphica: Alchemy for the New Aeon.
For more information about them please click on our About the Writers link, or for more information about how you can contribute, please click on our Submissions page. We're always looking for new writers and would love to help promote your work.
Stay Connected

ahrfoundation.org has an RSS feed available (you can find the feed on LiveJournal, too), we've been on Twitter since 2008, and launched a Facebook page in 2009.