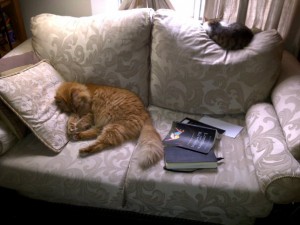 Brendan Myers is running a contest for his latest book, Loneliness and Revelation, published by O-Books.
The details:
Brendan Myers, author of Loneliness and Revelation, is offering you a chance to attend any conference, convention, festival, sporting event, concert, theatrical performance, or community gathering of your choosing, anywhere in the world! Let Brendan know what event you have in mind, and if you win this contest, he'll buy your ticket!
To enter, take a picture of yourself with the book, and share it with a link to the book's website, lonelinessandrevelation.com, and let Brendan know where. For more information, see Brendan's original post.
The first deadline has passed, but the contest has been extended to Saturday, April 30th, 2011.
It's a great book, I've already read it and will be reviewing it (very  favourably!) for Spiral Nature in the coming week.
For those of you who remember, Brendan contributed an essay to ahrfoundation.org, "Magical correspondences and social values".